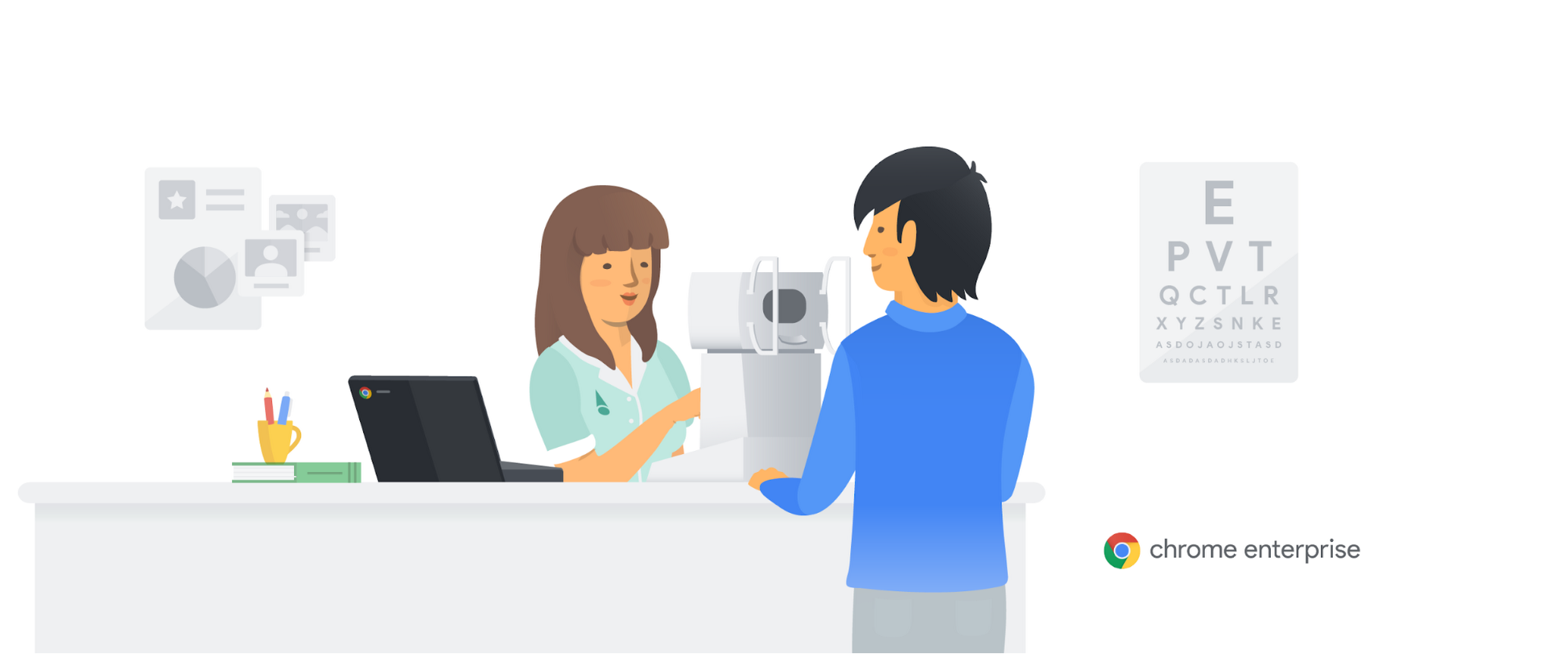 With G Suite's cloud-native apps like Gmail and Docs, Hurley employees are able to securely access email and documents from anywhere and any device, no more files saved on the physical desktop. Here's a snapshot of how Hurley uses G Suite and Chrome Enterprise to transform work:
→ Hurley employees go paperless with real-time collaboration: Prior to G Suite, Hurley's in-patient rehab team used to rely on an on-prem spreadsheet app and whiteboards to disseminate their team schedules—the supervisor spent upwards of 30 minutes each day coordinating scheduling. Now, the team uses Google Sheets and Calendar to bypass manual scheduling, sharing up-to-date schedules online that are HIPAA compliant. In addition, the team uses Chrome Sign Builder, a free extension for Chrome Browser that displays content on Chrome device screens using a linked URL, to display schedules on a 75-inch TV in the office. This makes it pretty tough to be tardy to a shift.
→ Hurley admins manage data security with insights: Just as employees have adopted G Suite tools because of their intuitiveness, Hurley's IT teams have also benefited from the easy-to-use security tools in the Admin console. In the console, admins can stay in control of who sees company data by managing app access (including third-party apps) and devices, as well as prevent sensitive data from being shared externally using integrated data loss prevention (DLP). Because Hurley is an enterprise customer, it's also able to take advantage of proactive security health recommendations that are distributed in the console, tailored advice and best practices to further protect its users.
→ Hurley has saved thousands of dollars through app consolidation: Because G Suite includes many different apps, including video conferencing through Hangouts Meet and file storage and syncing through Google Drive, Hurley is able to reduce the number of vendors they rely on for services. Says Casey, "G Suite consolidates so many applications in one place, which helps me dramatically reduce the time I spend budgeting, negotiating, or performing security reviews on multiple vendors. We've saved $150,000 in annual software costs because G Suite enabled us to eliminate duplicative services."
These are just a few ways that Hurley is reimagining how its employees work together. You can read more about their story in this case study.